USB Cable Replacement for Hop, Noje, and some Sola Products
Item is in stock
Hurry! Low inventory
Item is out of stock
Item is unavailable
3 Foot Cable Length
Compatible with All Of Blush's Products in the Hop and Noje Product Lines
Compatible with the Following Sola Products: Cue: SL-02102, Jett: SL-04100, Hop: SL-07100
USB Rechargeable
Play on the Go!
Product Description
USB Cable Replacement is compatible with all Hop Products: BL-23600, BL-23608, BL-33601, BL-33609, BL-43600, BL-43608, BL-53601, BL-53609, BL-63602, & BL-63608. All Noje Products: BL-76120, BL-76121, BL-76122, BL-76220, BL-76221, BL-76222, BL-76330, BL-76331, BL-76332, BL-76420, BL-76421, & BL-76422. Also compatible with the following Sola Products: Cue: SL-02102, Jett: SL-04100, Hop: SL-07100.
Color: White
Material: N/A
Length (Inches): insertable , 39.5
Circumference (Inches):
Warranty: None
All orders receive free economy shipping within the continental United States. Orders are discreetly packaged for your privacy.

Most orders ship same-day, however please allow up to 2 business days for your order to ship and tracking information to be sent to you. You will receive a confirmation email with your order tracking details. Most orders shipped with free economy shipping arrive within 2-5 business days.

Cleaning and care vary for each item depending on the material it is made of and it's splashproof/waterproof rating. In general, clean all toys before and after use with a mild, unscented hand or dish soap, water or any toy cleaner. Allow it to dry completely before storing. 

Lubricant Usage: We recommend using water-based lubricants with all toys. Avoid using silicone lubes with silicone toys, as it will degrade the silicone. We always suggest doing a patch test of hybrid or oil-based lubricants on a discreet spot of your toy before use to ensure compatibility. For more information on how to care for your specific Blush item, visit the corresponding product page.  

Blush is committed to designing innovative products using safe and clean materials that encourage you to explore your body. All our products are mindfully tested to ensure they are body safe and of the highest quality. They are built to last while keeping your safety and pleasure front and center!  

We strive to use fewer greenhouse gases in production so you can feel confident and guilt-free about your purchase. Our Gaia collection, the world's first Biodegradable Vibrator, is made with a unique BioFeel material and a non-petroleum plant-based bioplastic, promoting a greener and cleaner way of life.  
Due to the highly intimate nature of our products, we do not accept returns or exchanges whether the packaging seal is open or not. Customer safety is our priority.

All our products are created mindfully to elevate pleasure for all bodies. We believe that all our bodies are different. Therefore, it can take some time to adapt to the unique sensations. 

Qualified products are eligible for a one-time replacement of the original product purchased with the same MSRP. Currently, our warranty is only valid in the USA and Canada.

Not all products qualify for a warranty. For more information visit our warranty section.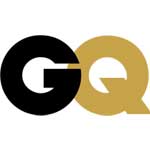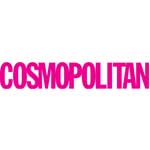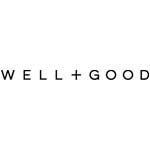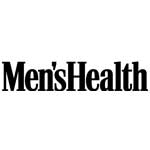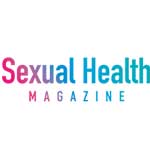 Free Shipping
Free economy shipping on all orders shipped within the continental United States.
Discrete Packaging
All orders are shipped in discrete packaging for your privacy.
Body Safe
Blush products are made from body safe materials and meet or exceed international safety standards.