Wellness By Blush™ | Eternal Wand Ultrasilk® Vibrating Massage Wand - Made with Puria® Silicone
Item is in stock
Hurry! Low inventory
Item is out of stock
Item is unavailable
10 RumbleTech Powered Deep Rumbly Vibrations
Long Ergonomic Handle For Extra Reach & Ease of Use
Eternal Is Finished In A Lovely Luminous Iridescent Lavender
Crafted From Puria® Silicone. Enveloped In Ultra Smooth Ultrasilk®
Rechargeable. 60 Minutes Run Time. Remote Controlled. Waterproof
Product Description
Introducing The Wellness Eternal Wand By Blush. It is a Silicone Rechargeable Remote Controlled Vibrating Massage Wand, the perfect addition to your self-care routine. This innovative product is designed to provide you with the ultimate relaxation experience, with its powerful RumbleTech vibrating capabilities and easy-to-use 4 way remote control. Crafted from pure Puria® platinum cured Silicone. Enveloped in satin smooth Ultrasilk®, this massage wand is soft to the touch, yet durable enough to withstand frequent use. Its rechargeable battery ensures that you can enjoy uninterrupted relaxation for up to 60 minutes on a single charge, without the need for constant battery replacements. With the 4-way remote control feature, you can easily adjust the intensity as well as the vibrating patterns to suit your preferences, making it the ideal product for those who desire a personalized massage experience. It also comes in handy to easily control the wand when you are massaging your back or give control to your partner. Whether you're looking to relieve muscle tension or simply unwind after a long day, this massage wand is the perfect tool to help you achieve your goals. The ergonomically designed handle is angled for ease of use and to give you an extra long reach. In conclusion, Eternal Wand is a must-have product for anyone looking to enhance their self-care routine. Its innovative design, high-quality materials, and customizable features make it a standout product in the market. Invest in your relaxation today and experience the benefits of this amazing massage wand for yourself!
Color: Purple
Material: ABS / Silicone
Length (Inches): insertable , 14.5
Circumference (Inches): 4.7
Battery Runtime: Up To 60 Minutes
Warranty: 1 Year
All orders receive free economy shipping within the continental United States. Orders are discreetly packaged for your privacy.

Most orders ship same-day, however please allow up to 2 business days for your order to ship and tracking information to be sent to you. You will receive a confirmation email with your order tracking details. Most orders shipped with free economy shipping arrive within 2-5 business days.

Cleaning and care vary for each item depending on the material it is made of and it's splashproof/waterproof rating. In general, clean all toys before and after use with a mild, unscented hand or dish soap, water or any toy cleaner. Allow it to dry completely before storing. 

Lubricant Usage: We recommend using water-based lubricants with all toys. Avoid using silicone lubes with silicone toys, as it will degrade the silicone. We always suggest doing a patch test of hybrid or oil-based lubricants on a discreet spot of your toy before use to ensure compatibility. For more information on how to care for your specific Blush item, visit the corresponding product page.  

Blush is committed to designing innovative products using safe and clean materials that encourage you to explore your body. All our products are mindfully tested to ensure they are body safe and of the highest quality. They are built to last while keeping your safety and pleasure front and center!  

We strive to use fewer greenhouse gases in production so you can feel confident and guilt-free about your purchase. Our Gaia collection, the world's first Biodegradable Vibrator, is made with a unique BioFeel material and a non-petroleum plant-based bioplastic, promoting a greener and cleaner way of life.  
Due to the highly intimate nature of our products, we do not accept returns or exchanges whether the packaging seal is open or not. Customer safety is our priority.

All our products are created mindfully to elevate pleasure for all bodies. We believe that all our bodies are different. Therefore, it can take some time to adapt to the unique sensations. 

Qualified products are eligible for a one-time replacement of the original product purchased with the same MSRP. Currently, our warranty is only valid in the USA and Canada.

Not all products qualify for a warranty. For more information visit our warranty section.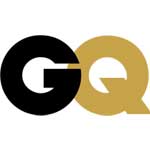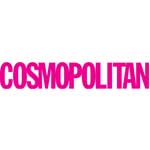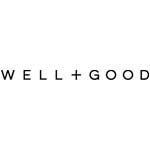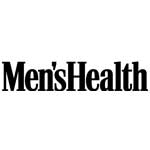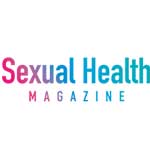 Free Shipping
Free economy shipping on all orders shipped within the continental United States.
Discrete Packaging
All orders are shipped in discrete packaging for your privacy.
Body Safe
Blush products are made from body safe materials and meet or exceed international safety standards.