Blush M for Men M2 Superior Black Masturbator / Stroker
Item is in stock
Hurry! Low inventory
Item is out of stock
Item is unavailable
Squeeze Panel. You Squeeze Where You Want For Max Pleasure
Stroke Power Chamber Creates A Suction Mimicking A BJ
Pleasure Balls And Orbs Chamber Caresses And Strokes Your Penis
Main Orb Chamber Rubs And Envelops The Penis Head To Intensify Orgasm
Flip Open Design. Fits Thick Penises. For Easy Cleanup. Made With Ultra Soft X5 Plus
Product Description
Blush's M For Men M2 Superior Stroker represents the pinnacle of male pleasure devices. This male stroker will give you orgasms with intensities that are almost too much to bear. Let's explore together on how it helps you achieve this. The super soft love chambers are made from our iconic X5 materials. X5 was a revolutionary elastomer we formulated in 2008. It has been the cornerstone of our best selling strokers. Now, lets enter the first chamber. We call it the stroke power chamber. This chamber creates a light suction mimicking pursed lips sucking at your penis. Second, we now enter the pleasure balls and nubs chamber. This chamber has soft little orbs and nubs strategically positioned to envelope, caress, and squeeze at your hard shaft. The nubs undulate in harmony with your penis as you stroke in and out. Now, finally we enter the main orb chamber. As your penis head enters it is softly rubbed and squeezed. You will especially feel this as your orgasm when your head is at it's most sensitive. While all of this is happening you can utilize the squeeze panel. You are in full control where on your penis you want to squeeze and how much you want to squeeze. Imagine, all of these incredible and unique sensations are all happening to your penis everywhere, all at one. Your orgasm will be so intense you will find you might want to back off lest you pass out from pleasure. The flip open design is a marvel in engineering. It's design will accommodate thicker penises. And makes cleanup quick and simple. The smooth canister fits perfectly in the palm of your hand and has a good weight on it. To use, twist off green ring, then twist off black cap. You can opt to twist back on the green ring for a snugger fit and increased suction or keep it off if you are thicker than average. Apply your favorite water based, silicone or hybrid lubricant. Never use with petroleum or oil based lubes, greases etc as it will break down the material. When done, twist off the green ring, flip open the canister and rinse clean with soap and water. Pat dry with a clean cloth or paper towel. Air dry then twist cap and ring back on.
Color: Black
Material: ABS / TPE
Length (Inches): insertable 7 , 8.5
Circumference (Inches): 10.99
Warranty: None
All orders receive free economy shipping within the continental United States. Orders are discreetly packaged for your privacy.

Most orders ship same-day, however please allow up to 2 business days for your order to ship and tracking information to be sent to you. You will receive a confirmation email with your order tracking details. Most orders shipped with free economy shipping arrive within 2-5 business days.

Cleaning and care vary for each item depending on the material it is made of and it's splashproof/waterproof rating. In general, clean all toys before and after use with a mild, unscented hand or dish soap, water or any toy cleaner. Allow it to dry completely before storing. 

Lubricant Usage: We recommend using water-based lubricants with all toys. Avoid using silicone lubes with silicone toys, as it will degrade the silicone. We always suggest doing a patch test of hybrid or oil-based lubricants on a discreet spot of your toy before use to ensure compatibility. For more information on how to care for your specific Blush item, visit the corresponding product page.  

Blush is committed to designing innovative products using safe and clean materials that encourage you to explore your body. All our products are mindfully tested to ensure they are body safe and of the highest quality. They are built to last while keeping your safety and pleasure front and center!  

We strive to use fewer greenhouse gases in production so you can feel confident and guilt-free about your purchase. Our Gaia collection, the world's first Biodegradable Vibrator, is made with a unique BioFeel material and a non-petroleum plant-based bioplastic, promoting a greener and cleaner way of life.  
Due to the highly intimate nature of our products, we do not accept returns or exchanges whether the packaging seal is open or not. Customer safety is our priority.

All our products are created mindfully to elevate pleasure for all bodies. We believe that all our bodies are different. Therefore, it can take some time to adapt to the unique sensations. 

Qualified products are eligible for a one-time replacement of the original product purchased with the same MSRP. Currently, our warranty is only valid in the USA and Canada.

Not all products qualify for a warranty. For more information visit our warranty section.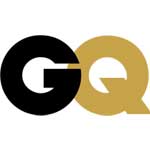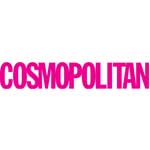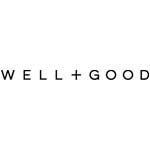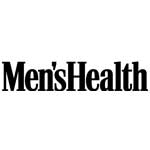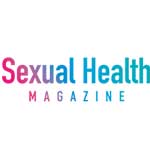 Free Shipping
Free economy shipping on all orders shipped within the continental United States.
Discrete Packaging
All orders are shipped in discrete packaging for your privacy.
Body Safe
Blush products are made from body safe materials and meet or exceed international safety standards.